I took some outdoor shoots with a good camera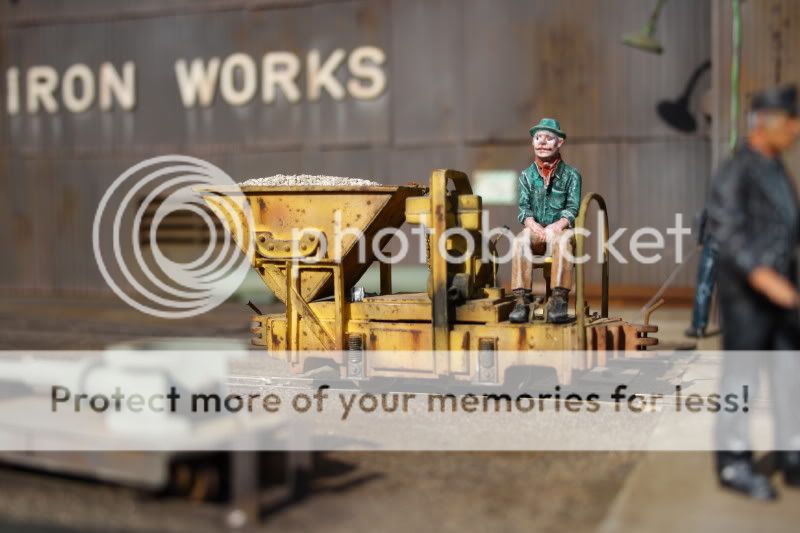 this is the aerial view of the layout with the explanation of the various buildings
The tracks comes from peco 0 16.5 code 100. I run with dc (with gaugemaster) or with dcc. The tracks are covered with earth and sand or with plaster to simulate the concrete floor.
All the structures are entirely kit bashed in card stock, then cover with home made plastic sheet convert in corrugated with a special tool. The vents come from rix. Exterior lamps from Ozark Miniature. Accessories come from a craftsman in uk and Scale Equipment Ltd. The logo of the vulcan was draw on a plastic sheet then cut with xacto blade. I paint and weather the structures with humbrol paint, powder and chalk. As you can see I love heavy weathering. The figurines come from Preiser, Tamiya, Italieri and Supply Line
All the locos come from are entirely kit bashed or in kit ( Pepper 7, Ozark Miniatures and Cast Away Model) or are commercial models modified (trolley or 040 from Bachmann).
The rolling stocks are Bachmann or Pepper7 .