I got the OK from management this morning over coffee, to go ahead and build a Thomas the Tank Engine layout for the grandkids. I am limited to 4'X8' sizes that will fit over a single size bed. So here is my problems. I have a old Lionel set that I had as a kid. Back in the late 60s I sent the engines out and had them cleaned and checked over then packed it all away. Should I built this layout in O scale with 0-27 track or pick another size to build it? In the Lionel size, I already have some operating equipment, such as a barrel loaded, milk station, and some other animated stuff. The problem I see with Lionel is that there is not that much available yet for Thomas the Tank Engine. Only 3 Locos and a few cars. I don't know how to wire up the Lionel system. I think it is AC. I could learn, after all I have done my share of house wiring. Thomas does not come with a front coupler. Not sure if my Lionel, 2 train transformer can be used with Thomas and the other engines. I saw one E-bay seller say if you use anything but the transformer that comes with Thomas you are on your own. Not sure that other Lionel car will couple up with Thomas. No one has been able to tell me yet. Those are some of the down sides. I'm sure there will be more when I sit down and really think about it. The up side is that it is a big hefty size that can take a little beating that small children can dish out. At least my old Lionel train could. It hit the floor more than I want to count and still kept running. You can buy a lot of animated stuff for Lionel that the kids like to operate or watch operate. Like I said I already have some cars and a few engines, even though they are not Thomas ones. I can re-paint and re-letter the cars to make them look similar to the ones that come with Thomas. Any thought or suggestion on what I should do please post? I am in a delimna. I am happy I finally get to build a layout, but what size for small grandchildren? Here is the planned layout if I do go with Lionel.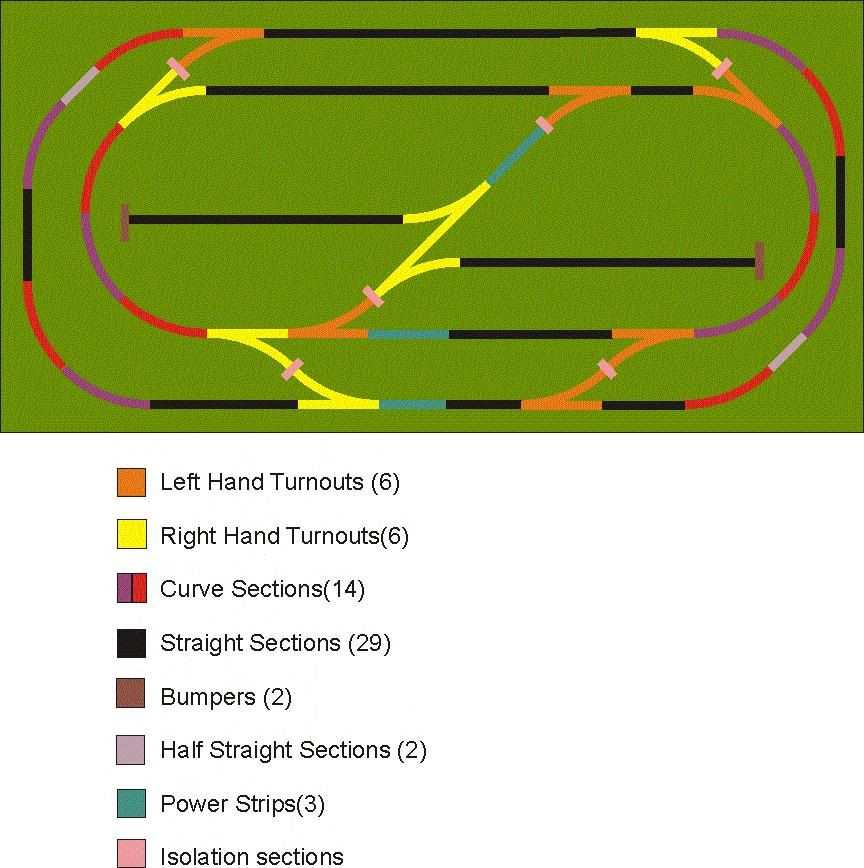 Wimpy
Wiscasset & Carrabassett Ry.
The biggest, littlest railroad, down east
PS By the way the cheapest I could find a Thomas set, in Lionel scale, on the internet was $129.00, and that was not through E-bay. I wouldn't have to have this post if Thomas came in On30 lol.